This is an amazing video of some antler locked bucks in Iowa. Can you imagine such an occurrence??? WOW!
North American Whitetails
Every year someone stumbles on locked bucks in the woods. Last year, these big boys were discovered in Minnesota:
8 & 23 Pointer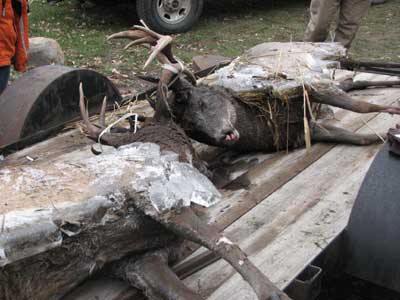 I think once our tags are filled, I'd like to start wandering the woods! You never know what you'll find!